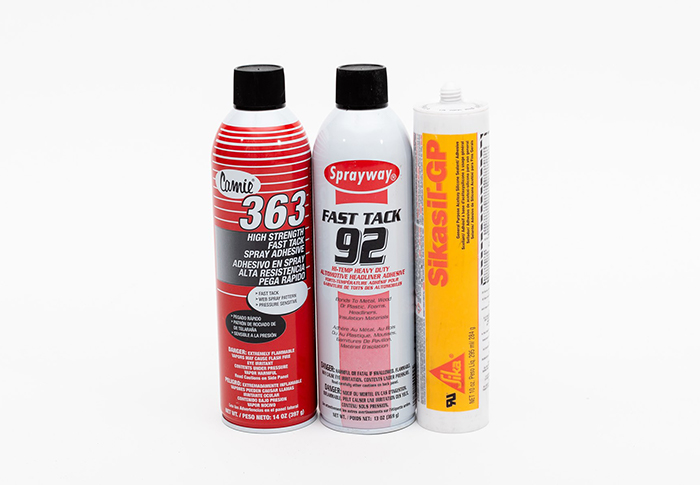 Adhesives, Caulks, & Glue
Industrial adhesives for textile installation aids and other applications
Made in USA adhesives that our years of experience have proven work great in industrial settings.
Camie 363 Spray Adhesive
High-Strength & Fast Tack
A go-to fast tack, fast grab, low soak-in spray. Frey lock for cut and sew. Great for bonding paper, cardboard, fabrics, urethane foam, foils, carpets, metal wood, concrete and most plastics.
For application by low-pressure spray equipment
Colorless
Excellent sprayability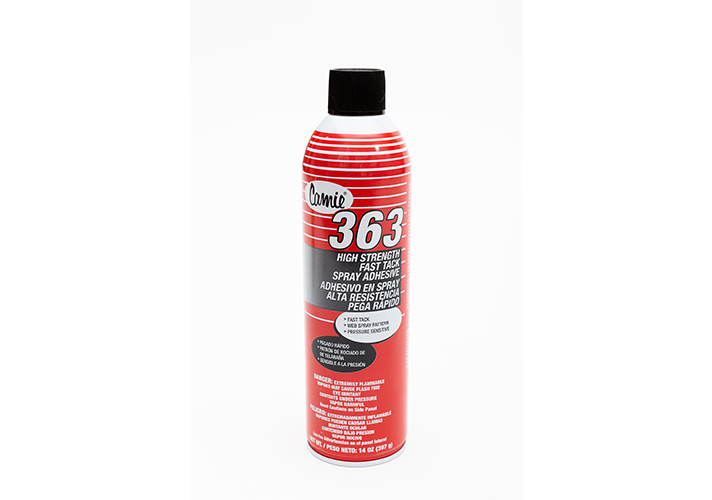 Also available in 5-gallon pails and 55-gallon drums
for use with your own air gun equipment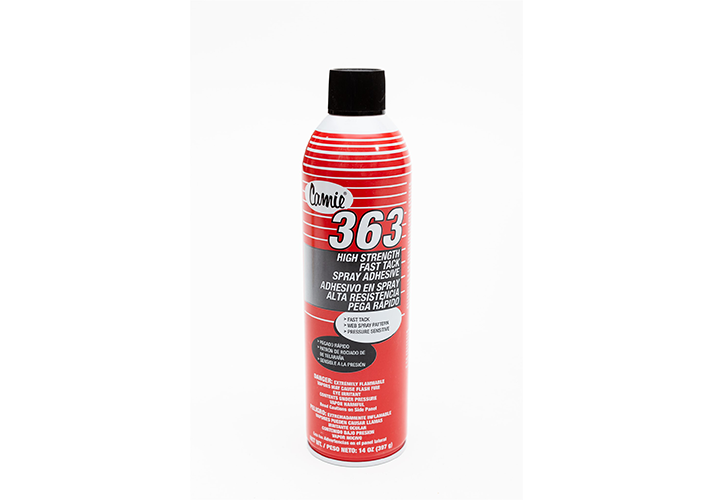 Camie 393 Spray Adhesive
Headliner, Trim, and Laminating
A very high tack adhesive for difficult open-weave and non-woven textiles. Headliners, trim, and challenging laminations are often solved with 393.
Bonds substrates that require high end strength and/or need elevated temperature resistance
Excellent green strength & water resistance
Substrates can be joined as quickly as 10 seconds
Apply to both sides for best results.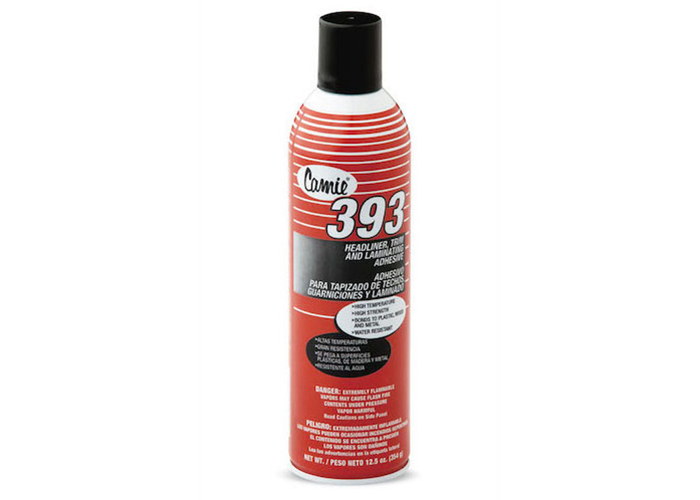 Sprayway 092 Trim Adhesive
Hi-Temp, Fast Tack, Heavy Duty Trim Adhesive
A contact adhesive, aggressive for heavyweight textiles, vinyls, and non-woven..
For bonding vinyl tops, heavyweight headliners and hood silencer pads
High immediate bond strength with a non-misting, lace-like spray
Formulated for the automotive professional
Allows repositioning during assembly
Long bonding range (5 minutes to 1 hour)
Excellent heat & water resistance
Metal, Wood, Plastic, Foam, Headliners, Insulation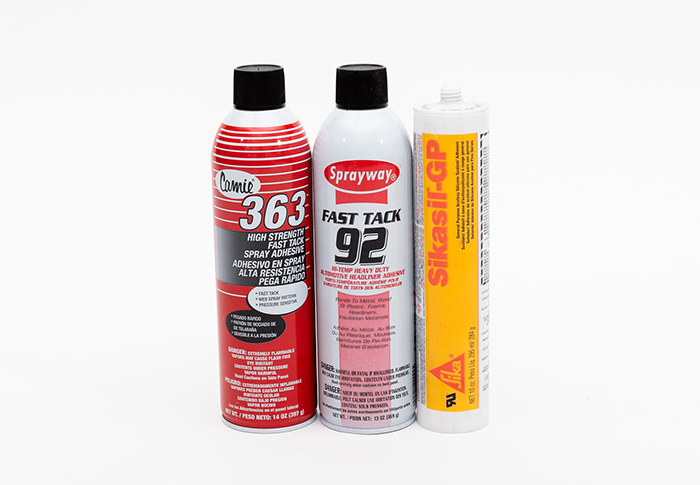 RTV Silicone Instant Gasket Maker
Cures at room temperature. -60ºF to +650ºF
A red, RTV adhesive with superior bond strength.
Ropes, Seals, Bonds, Braids, Tadpoles, Insulates
Easy to use
Eliminates waste/economical
Waterproof/weatherproof
Eliminates squeeze tubes and caulk guns


"Cheese Whiz can with a dispenser tip!"

Safe to use on oxygen sensor equipped vehicles
100% low volatility. Meets G.M. and O.E.M. specifications