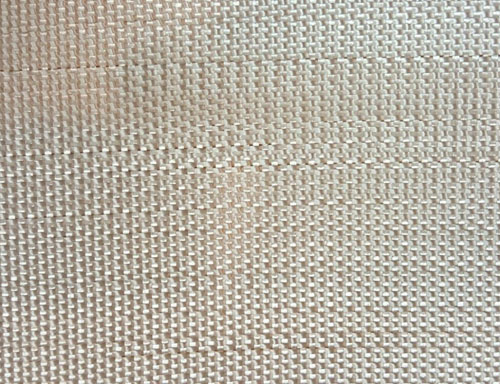 Vapor-Deposited Aluminum Coated Fabrics
Excellent for use in expansion joints, heat shields, gasketing, etc.
Product Details
High-temperature fabric with a mirror-like molten aluminum coating
A high temperature fabric, plus the mirror like molten aluminum coating ricochets the heat away and delivers superior performance. A more durable reflective heat-shield vs. films and foil, Ricochet bends and contours without creasing and stress cracking like foils and withstands higher temperature than reflective films. Available in reflective molten aluminum coating only or with an impregnated chemical resistant treatment, or with a moisture barrier.
| | |
| --- | --- |
| Service Temperature | 1100ºF / 600ºC |
| Product Form | Fabrics |
| Base Fiber | Fiberglass |
| Product Line | Ricochet™ |
| Industries | |
Downloads
About the Product Line
Reflective Aluminum-Coated Fabrics
A solution to foil laminated textiles, Ricochet uses vapor deposition technology to cover and bond molten aluminum directly to the woven textile. Foil laminates have a weak link where the adhesive fails at moderate temperature, and the fabric no longer acts as a single structure, and the backing fabric and foil react independently resulting in early failure. Only ricochet has the permament bond of aluminum and fiberglass that keep peak performance to 1100ºF service temperature. Available with a weather resistant coating, this material is the ultimate choice for reflective textiles.