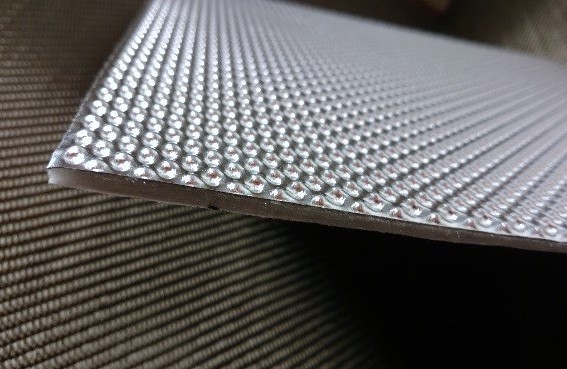 Metal Heat Shields
Insulated Aluminum Heat Shields for up to 1800ºF protection
Applications include thermal shielding in industrial system control boxes, HVAC thermal protection, motorsports, fuel tank protection, exhaust shields and many other commercial and industrial end-uses.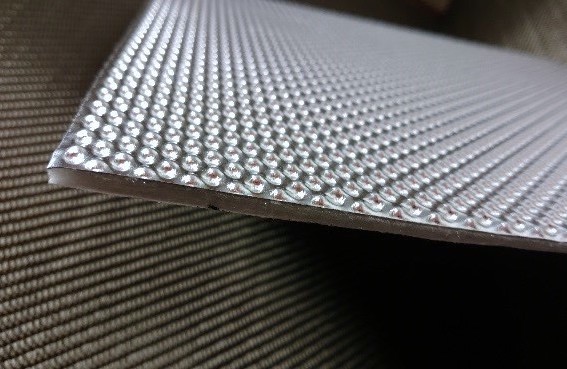 Durable, Dimpled Aluminum Sheeting
The dimpled pattern ensures easier formation around radial surfaces, adds rigidity, and improves heat reflection.
Available in Basalt, Treo®, or Ultrathin Glass Mat
Basalt Mat (5mm)

Best choice for 1200ºF temperature and chemical resistance performance

Treo® Mat (7mm)

Provides superior thermal protection up to 1800ºF

Ultrathin Glass Mat (3.2mm)

Excellent for tight fit tolerances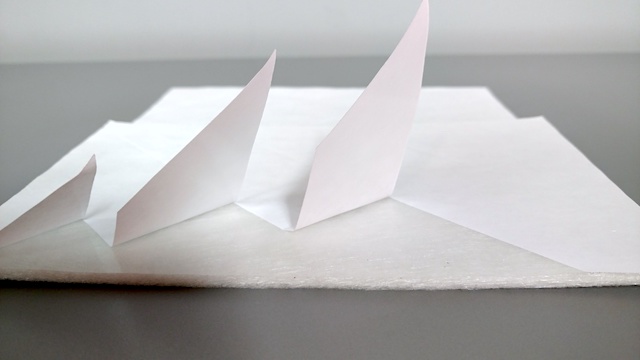 Pre-Scored PSA for Ease of Installation
The PSA applied to the insulation side has an incremental, pre-cut release liner, which exposes an adhesive surface to help hold or tack the heatshield in place during installation.
Permanent mechanical fasteners, such as grommets and rivets, are recommended for higher temperature applications and may be ordered or pre-installed.
Professional OEM Appearance
Available in Reflective Aluminum or Black Magma™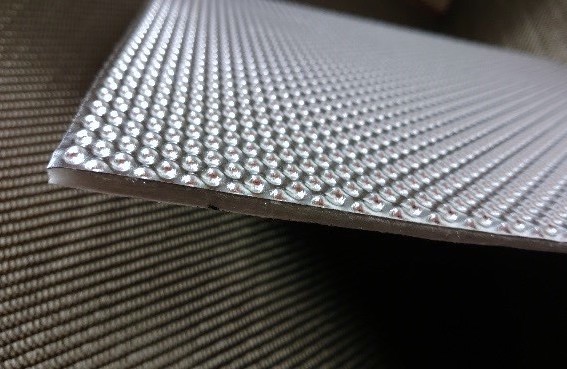 Let's have a heated conversation
We'd love to discuss your company's thermal-related challenges and needs.