Textile Production Capabilities
Much more than textile engineering
It's more than textile engineering. It's generations of our craftspeople running our weaving, braiding, non-woven, and yarn plants that make high temperature textiles. The foundation of the company is built upon our textile heritage and transferring that expertise from one generation to the next. We constantly strive to deliver the quality and performance of our Made in the U.S.A. textile materials in all that we do.
Innovation drives the natural evolution of McAllister Mills, our expanding capabilities include textile solutions from fibers, fabrics, braids, tapes, sleeves, to precision engineered cut and sewn parts. The deep bench strength created by McAllister Mills vertical integration enables us to deliver speed of design and delivery to our customers at an unrivaled pace.
Contact us today to discuss your project.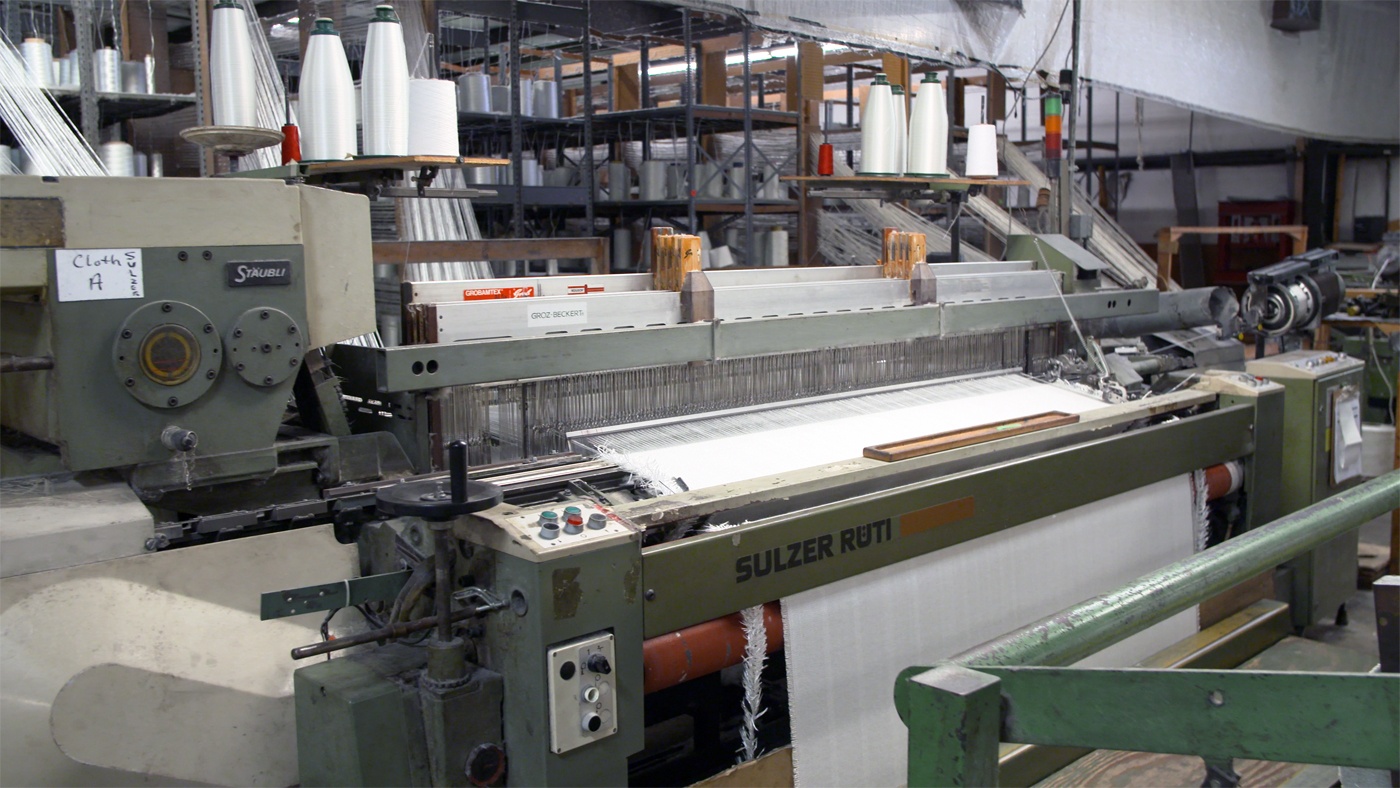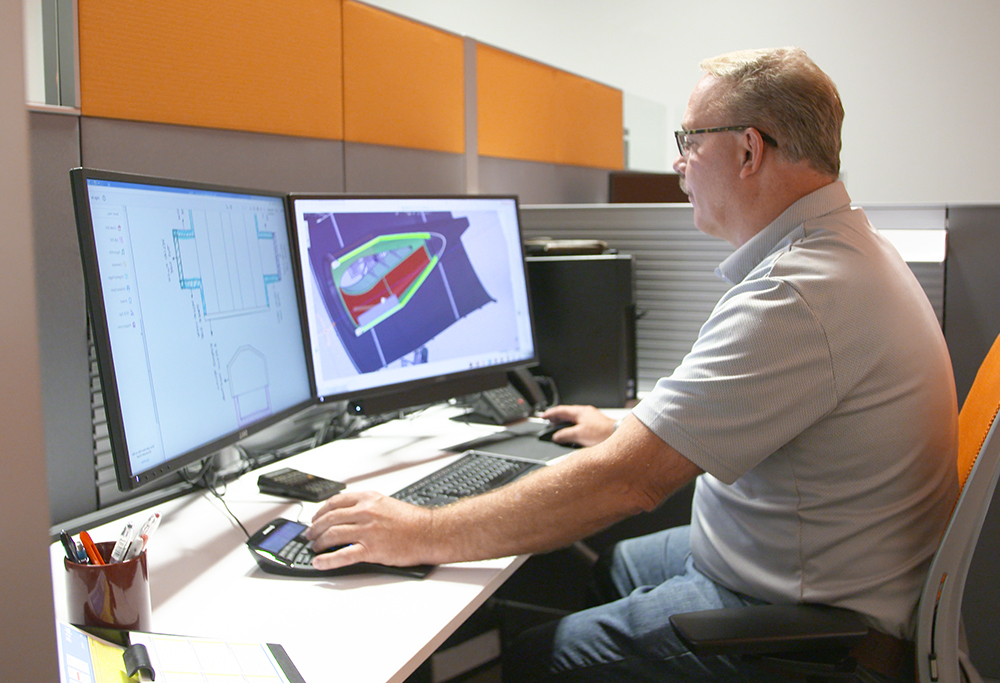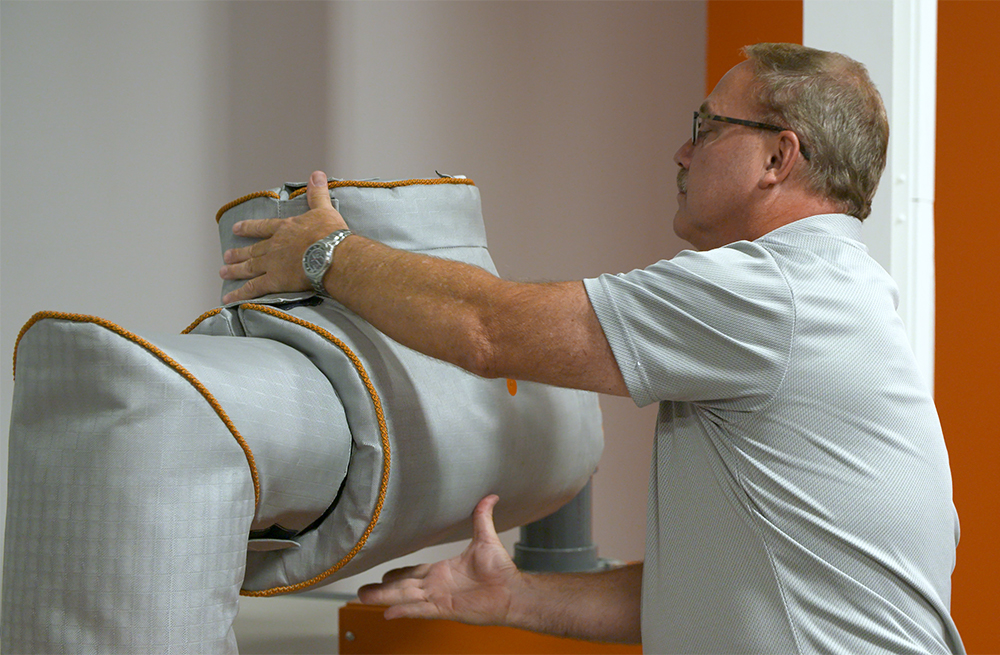 Braiding & Knitting
Sleeving is sometimes the best product-protection solution. Custom built braiders and knitters deliver quality and value for standard sleeves, and we also have modified configurations for difficult custom applications.

Tape Weaving
Our tapes are woven, not slit from fabric. High speed machines that deliver when you need it, and our customizable pattern technology enables constructions for the toughest applications.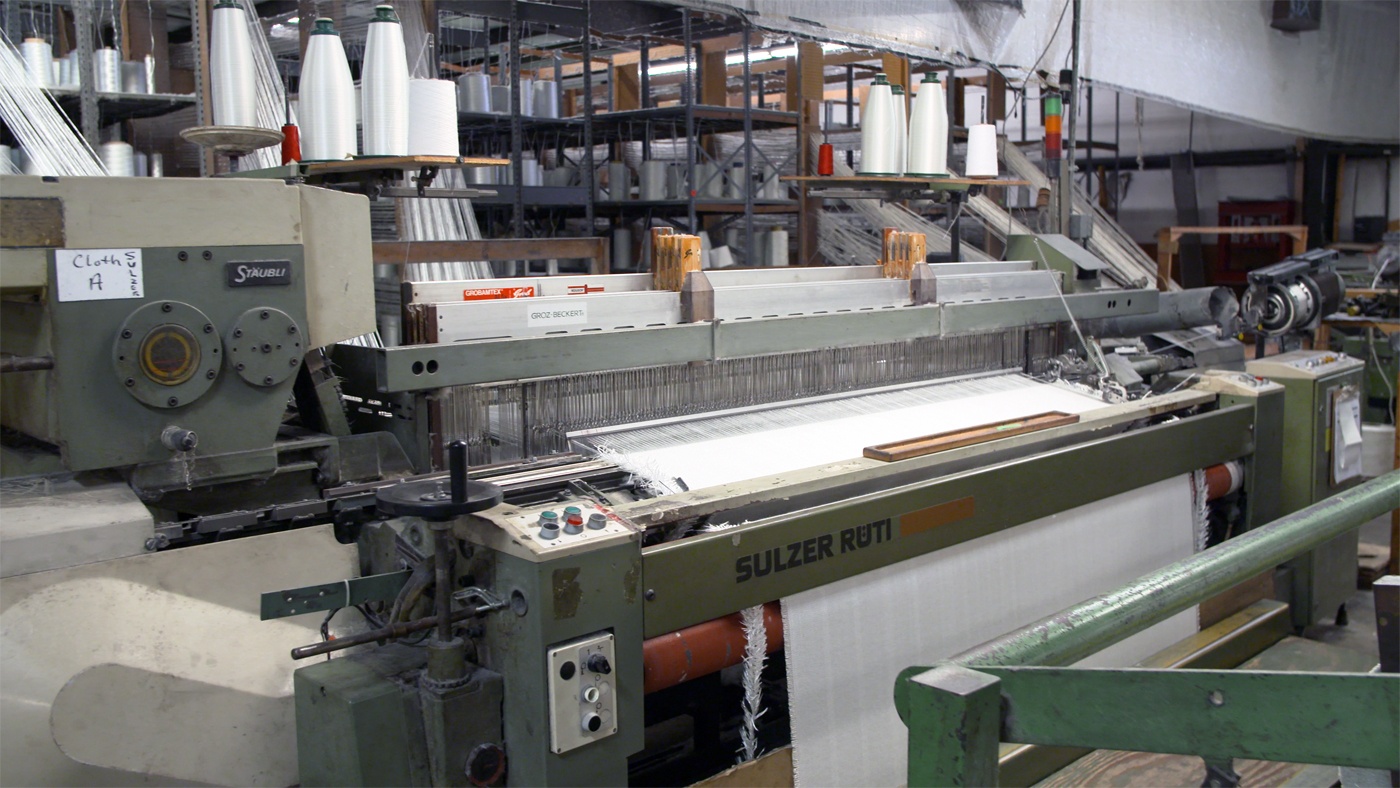 Broad Weaving
Fabric weaving technology for all high temperature fiber types. Stop-tear construction is only one of the many engineered fabric designs that gives our woven materials the performance edge.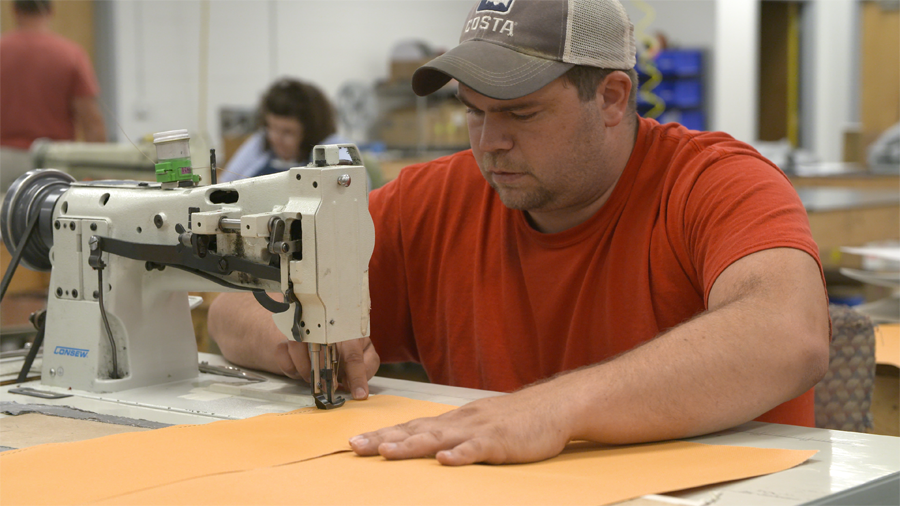 Needling
Our non-woven production capabilities allow us to create single- or multi-fiber blended mats of glass, silica, basalt or rock fiber.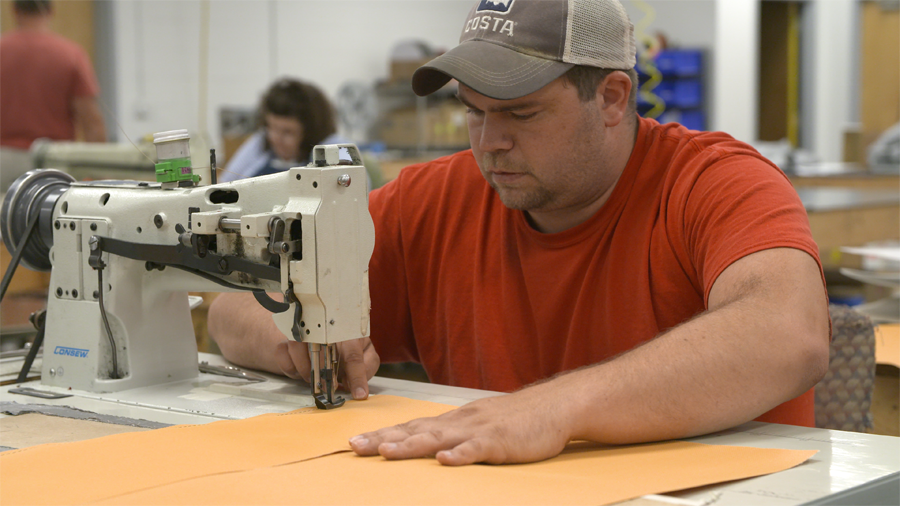 Sewing & Fabrication
Assembly options include a broad range of fabrics, tapes and insulation materials.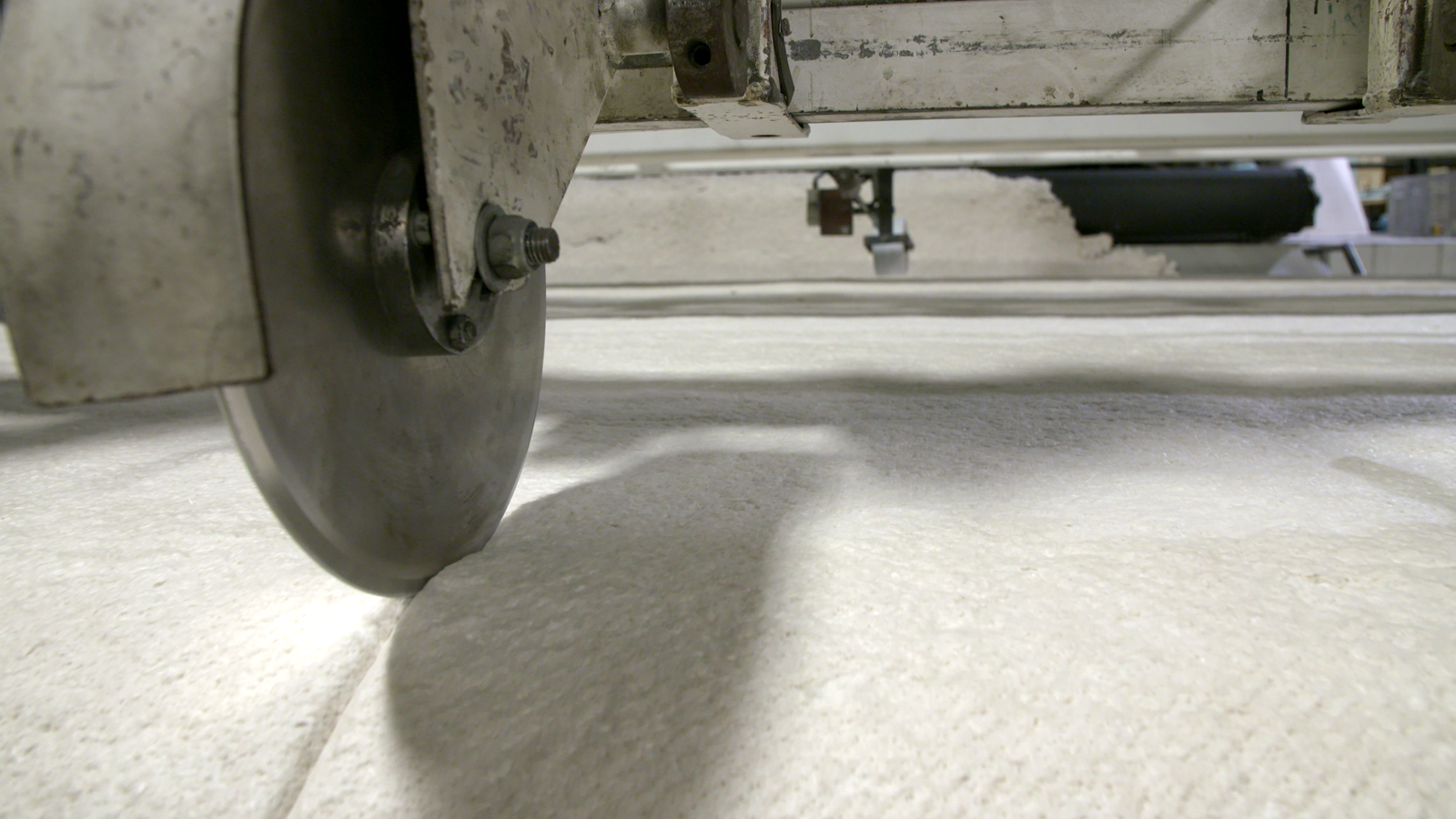 Coatings, Laminates, Facings & Treatments
Completely customizable to the client's needs; can be applied to woven and non-woven materials.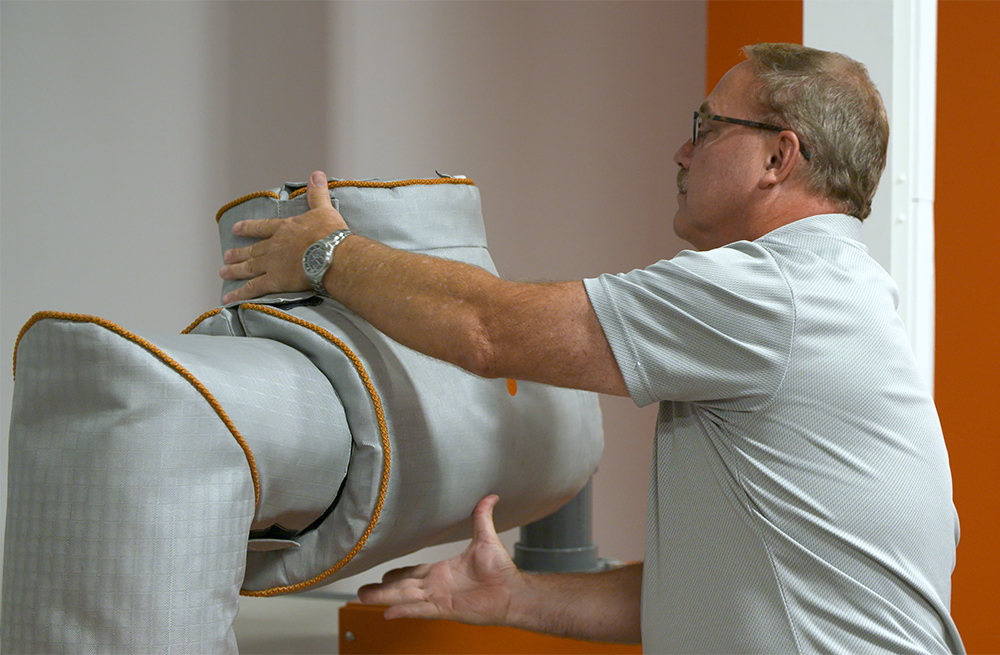 Die Cutting
Mix media fabrication is done with ease on our array of hydraulic presses and die designs.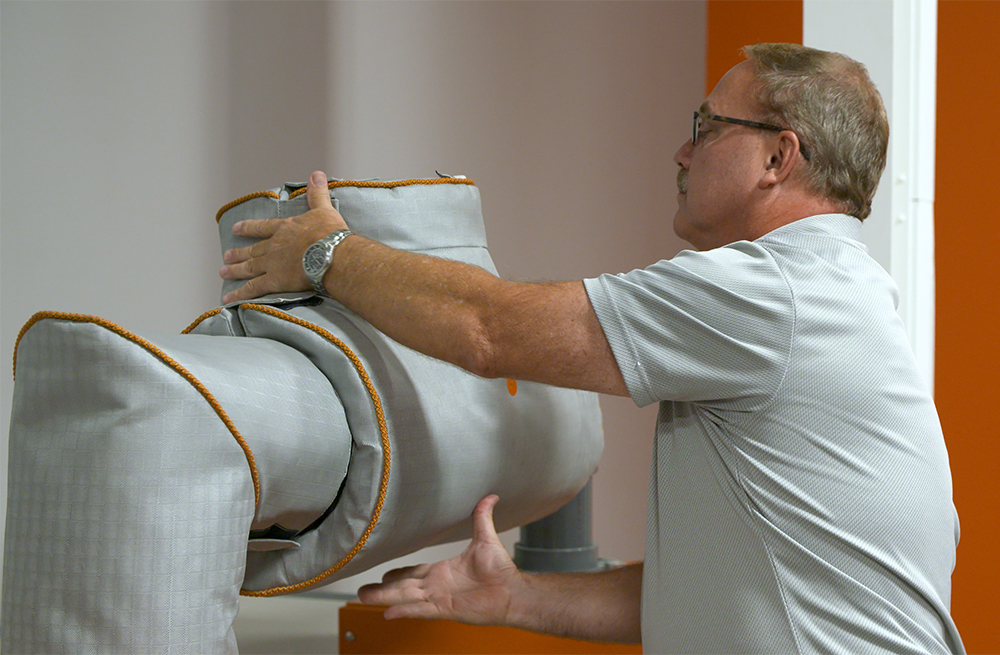 CNC Cutting
Rapid, low cost production options for precision high volume assemblies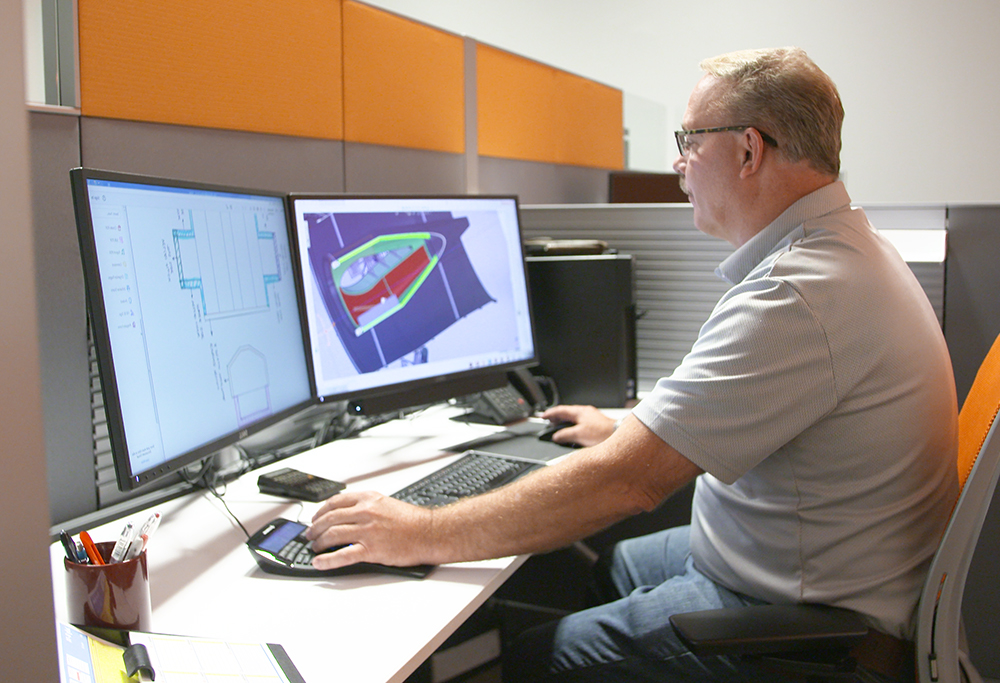 Product Design & Engineering
From textile engineering, and 3-D modeling, to thermal system designers, our technical team combines years of industrial experience that gives you peace-of-mind of solutions done right.
Let's have a heated conversation
We'd love to discuss your company's thermal-related challenges and needs.